Digital signatures are considered equal to physical signatures when the correct measures are in place. With our partners at Validated ID, our solutions can provide much higher levels of security than traditional methods.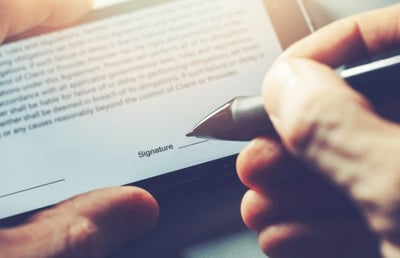 Enlisting digital signature technology improves the speed of auditing, provides a smoother turnaround on contract completion and reduces all associated costs. In a Covid world where remove working is common place, they also offer convenience to your clients.
Digital signatures can be used internally or externally with suppliers and clients. They give the ability to sign multiple documents remotely utilising two-factor authentications for security.
Our digital sign services easily integrate with our document management system, creating the perfect way to manage and sign documents associated with workflows and notifications. Long term client Moss Care St Vincent had huge success with their integration, reducing admin time, improving processes and most importantly, removing travel for tenants with documents to sign.
Read our case study to learn more, alongside this article on Housing Digital's website about how paperless software has saved MSV £22,000 per year.
The different signature methods can be combined in order to adapt to the needs of teams and individuals, and based on the number of signatures required, we offer various ways to sign: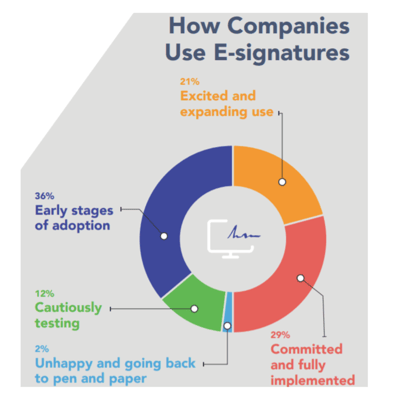 Remote Signatures
Documents can be sent to anyone with a computer, smartphone or tablet and requires no software installation. The signer receives the document via email from our document management software, followed by a one time password sent to their phone. The signers ID is verified which in turn allows them to sign the document.
Biometric Signature
A handwritten signature can be used in face to face situations on a tablet that is capable of capturing biometric information. Evidence such as the speed, pressure and inclination are collected, encrypted and embedded into the document which can uniquely identify the signer.
Centralised Signature
A remotely used electronic signature can be created via an app on a smartphone or tablet. Accessing a web page makes it possible to sign a large volume of documents in a small amount of clicks. This is incredibly valuable for Finance and Human Resources departments. The signer is identified with a unique certificate that has previously been installed on the device being used.