Are any of your key business processes still paper heavy? If they are, you're competing with businesses that have a paperless office. Employees in paperless organisations are able to do more with their time, there are less errors and better compliance around document security.
A paperless office is the first step in a digital transformation strategy and refers to the deliberate removal of paper from business processes. The goal to improve efficiency and digitisation is at the core of a paperless office.
What Does It Mean To Go Paperless?
Having a paperless office is not as daunting as it sounds! Not all paper has to go completely and it definitely doesn't have to disappear all at once. It's also about employees adapting and changing mindsets from 'how things have always been done' to a new way of paperless working.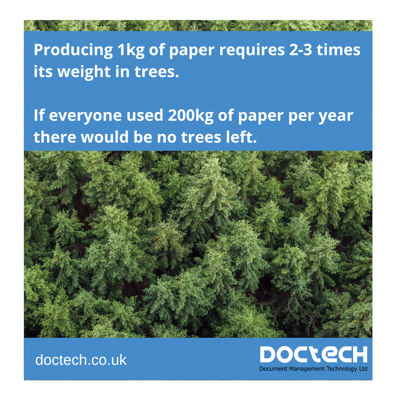 From Paper To Paperless
Information that started as paper is transformed into electronic form. Documents are scanned, indexed, and stored securely in a central repository for easy retrieval.
Manual Vs Automated
Processes that were manual such as copy and paste tasks or document approvals are now automated. The right document management system will integrate with you other applications for streamlined workflows across business functions.
Access Anywhere
You can access electronic documents anytime, anywhere, and from any device. This is critical if you have multiple offices or employees needing access to documents remotely.
The Problems With Paper
Holding important information on paper creates a lack of transparency, processing challenges and opens businesses up to risk. Loss, duplicates and wasted time cost money which is why so many businesses are now looking to remove paper. A paperless office becomes a reality with the implementation of dedicated document management software.
These specialist solutions are tailored to your business and provide an alternative to paper-based business processes and document storage.
Our paperless office software ensures documents and data are available instantly from any location, no rifling through cabinets or colleagues' desks.
The cost of physical storage, paper and printing are all removed and workspaces decluttered.
When important business documents are stored in one secure digital location, communication is faster, access is easier and information can be seamlessly routed around the business using workflow technology.
There are some shocking facts around office paper waste and it is something that organisations can so easily reduce by reusing paper, no longer printing and automating tasks with paperless office software.
Our work with Mosscare St Vincent's Housing Group meant all information is now captured digitally, removing paper from their processes entirely.