We are aware of the complex needs of construction organisations when it comes to efficiently organising, managing and accessing the wealth of documents created during large-scale projects.
With multiple storage locations, shared projects, numerous drawing versions and email communication, it's no surprise that there is a large appetite for our document management solutions in the tightly regulated industries of construction and Facilities Management.
DocTech have built a strong reputation over the last 40 years of customer focused solutions, tailored to individual construction business needs. With robust document management software that has a long track record of success, our team of in-house experts have the knowledge and experience to improve business process efficiency.

Our construction-specific solutions allow teams to share, track, and manage all project documents — such as bids, submittals, approvals, punch lists, field data, work orders, and audits — in real-time, from any location.
Cloud Solutions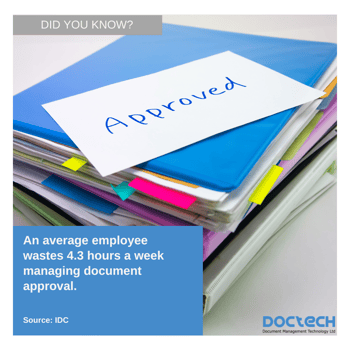 With cloud document management software, construction businesses can access documents while in the office or out on-site.
As project managers spend a lot of their time site, having the ability to approve invoices or review contacts on a mobile device, means document based work isn't hindered by this lack of permanent location.
With cloud solutions, organisations don't have the hassle of maintaining servers and benefit from regular, scheduled software updates.
A Single Source of Truth
When using a document management system, it becomes a single source of truth. It's the only place employees need to store and subsequently search for documents.
Machine learning within the software converts document content into index terms, and it's these index terms which employees use to search for stored information. This happens automatically and removes error-prone manual data entry.
Full Optical Character Recognition (OCR) of every document also enables the document management system to bring back none-indexed data.
Document types are selected from pre-configured, uniform lists, preventing spelling mistakes or inconsistences. For example, when bid documents are given the document type of 'bid document', no other variation such as bidding document or tender can be selected.
Additionally, our document management solution integrates with a variety of third-party software so all your applications act like one. It means employees no longer need to leave one system to find the information stored in another.
Document Security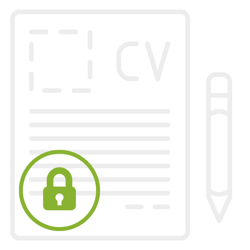 Once stored in our document management software, documents are safe from loss, damage or duplication. With high levels of security including two factor authentication and strict access rights, data is routinely backed-up in separate data centres.
A document management system for the construction industry means all project documents can be quickly found and easily linked together. If a project file is required externally, the relevant documents can be exported at the push of a button.
Document Control
Our document management software offers high levels of document control. It can clearly provide the full history of a document, including different versions, changes made, by who, and when the changes were made, and ensures only the current version of a document is shown to non-edit access users. This makes construction audits a breeze.
Documents can be annotated and highlighted with digital stamps for approvals, enabling work to be carried out in the same way as it could with paper. The original document is always available to revert back to when needed.
Customised Workflows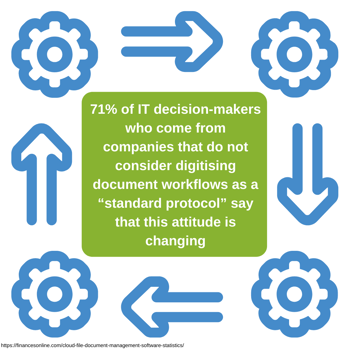 Document workflows and approval processes are much easier to control with construction document management software. Where construction firms previously had to tediously record project costs using Excel spreadsheets, our document management software can split invoice amounts with a digital workflow and transfer them to an integrated accounts or ERP system. This removes manual steps and increases efficiency.
Workflows can be customised to follow or enhance existing business rules, enabling processes to flow seamlessly. Likewise, user accessibility can also be customised so certain documents are only accessible to those with the right permissions.
We're Trusted By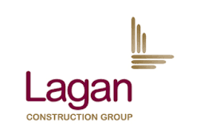 Lagan Specialist Contracting Group chose to start working with us back in 2015 as they were amassing thousands of paper documents every month. Long search and processing times affected the ability of employees to source the information they required.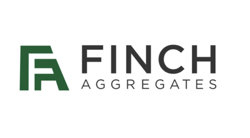 Finch Aggregates also use our software as they struggled with high volumes of paper documents, creating laborious and lengthy purchase invoice processes.
With the implementation of a document management system, both organisations have instant access to the data they need, streamlined processes, automated and accurate data capture as well as third party software integrations.