What Is A Document Workflow?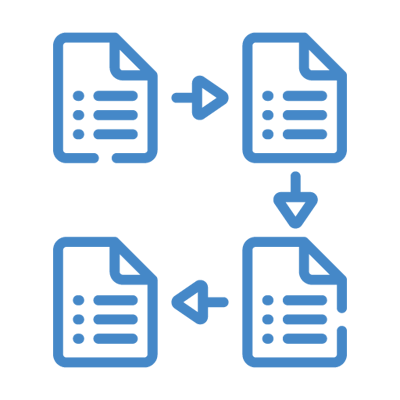 A document workflow organises and manages the way documents move through the organisation. Workflows have a defined starting point, key process steps that may or may not require decisions or approvals from humans, and then a defined end point.
Document workflow software enables organisations to implement digital workflows that will assign tasks, as well as decide on substitutes or escalations should they be required. The software also specifies which document or action should start a workflow; such as storing an incoming invoice or receiving a digital form.
Document workflows can be created on the fly but for business processes such as those in accounts payable, pre-determined rules regarding how documents are routed around the business is agreed and created in advance as part of the project implementation.
Deadlines, retention rules or a change in the status of a document can also initiate workflows. The decisions around workflows must be planned, modelled and monitored. This task is performed by a document workflow tool which controls and monitors workflow management in the system.
Document Workflows With A Document Management System
Any good digital document management system will have inbuilt workflow tools to store, track and manage all documents associated with business processes, enabling manual tasks to be digitised, designed and automated.
DocuWare's document workflow functionality has user friendly tools to create and edit workflows. Simple interfaces can be used to model and automate highly complex processes without programming knowledge. This enables workflows to be easily introduced and individually adapted to your own requirements.
Whether your processes are completely reliant on paper, primarily using email folders or involve storing documents elsewhere, implementing an automated workflow tool will remove the problems associated with manually storing and approving documents.
With a document workflow solution, business processes are digitised and documents are stored in a central cloud-based system. Tasks can be set up to prompt employees when their input is needed on a particular document, such as approving or rejecting an invoice.

Workflows vary from simple approvals to those with added permeations on how a document is approved. These may include multiple approvals for higher values, checking cost centre approvers, substitutions where approvers are out of office and escalations after time lapses. The whole premise of workflow is to speed up approvals whilst offering total transparency.
Digital document workflows combined with a document management system can be used in various areas of the business to simplify contract management, invoice processing, employee onboarding etc. With our partners at DocuWare and JobRouter we can provide a system to effectively manage documents, data, processes and tasks.


Gain Transparency With Automated Document Workflows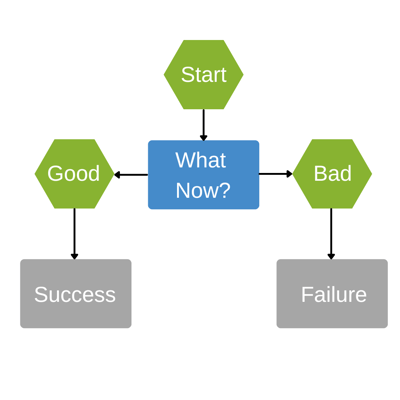 A well thought out document workflow with the right system in place ensures tasks are completed in the most efficient way. At DocTech we work with our clients to map out organisational processes and see where workflow automation will bridge gaps that lead to increased productivity and profit.
Implement rules and structure to your processes and quickly flag any exceptions to resolve issues before they become a problem.
Digital document workflows will form a part of any digital transformation strategy and are a visual way of displaying business processes. We feel it's important to map out your current processes in order identify where improvements and recommendations are needed.
We draw on our years of experience and work together with clients to make suggestions. We will provide a process map of the before and after to ensure we are on the same page and show how goals will be met.
Read how we successfully worked with cleaning product manufacturer Challs on implementing their digital workflows.
Considering Document Workflow Software?
If you're considering document workflow software, ask yourself these things to understand where to start when planning how your workflows will look:
What initiates a process? Is it an internal process or an external email, digital form or sales call?
How do you accurately capture data needed in the business?
What do you do with that data and where does it end up?
Who's involved along the way and are approval or actions needed?
Where are documents created and stored?
Are any ERP, finance or management systems used to gather or reference information?
Where are your biggest process bottlenecks?
Which processes need transparency and automation the most?
An electronic document workflow streamlines and optimises processes to make them more efficient. Workflows are in place to automate document journeys giving staff visibility of their workload and managers the transparency of where document processes are up to. Document workflows provide the reassurance that nothing can be missed.
Digital documents are stored centrally and securely and are easily available to those with authorised access. Tasks are managed based on existing business rules and automated workflows can be designed to fit bespoke needs.
Document workflows can be assigned per team or for specific individuals, for example, where Finance Director approval is required for invoices over a set thresh hold. Notifications are delivered within the software as well as via email, automating the process further. Digital documents can still be edited, stamped, filed and approved, just as they would in paper form.
For a free process mapping session or to ask us more about how a digital document workflow will work for your business, get in touch - info@doctech.co.uk or 0161 667 3390.