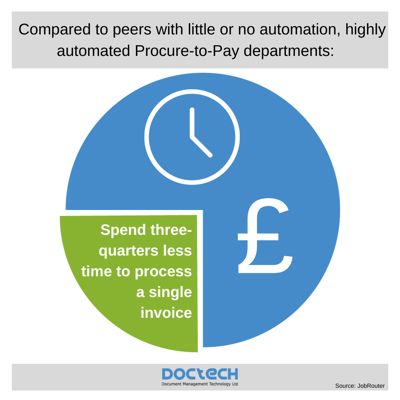 In the fast-paced hospitality sector, it is essential to have consistent rules, procedures, and documented policies in place to ensure smooth operations. Alongside these, the correct hospitality software plays a crucial role in managing all the moving parts effectively.
At DocTech, we help a variety hospitality of establishments across the UK including hotels, restaurants and leisure clubs, improve business process management with our document management software. DocuWare improves purchase invoice processing, enhances workforce management and integrates with key business systems to link up the different operations within the business.
It effortlessly captures and securely stores any document type including invoices, delivery notes, contracts, staff information, health and safety policies, maintenance records and many more. Once stored, documents are effectively organised and can be easily found in a matter of seconds.
Managing High Volumes Of Documents
One of the biggest challenges faced by those working in hospitality is dealing with high volumes of documents such as supplier invoices and CVs. If not managed properly, these documents can quickly pile up and cause significant issues.
By eliminating paper-based processes and digitally managing important documents, our document management software removes the potential errors caused by human mistakes, information loss, or damaged documents. It is worth noting that even digital documents, such as emails or electronic invoices, can create administrative problems if not saved, stored, and processed consistently by every employee.
At DocTech we take the time to understand our clients' unique needs, tailoring our solutions to meet their specific requirements.
Click the button below to read how we helped London's oldest restaurant, Rules, save £30,000 per year and improve their purchase invoice process.
The Benefits Of Hospitality Software
Implementing the right hospitality software can bring numerous benefits to individuals working across the sector. It provides better document control, simplifies access to important information, improves collaboration among team members, and ensures tighter security for the most critical documents.
For hotel and events managers, our document management software helps with the storage and handling of documents across multiple sites. Finance and HR leaders can benefit from efficient contract management, streamlined purchasing processes, and automated invoice processing.
Digital Forms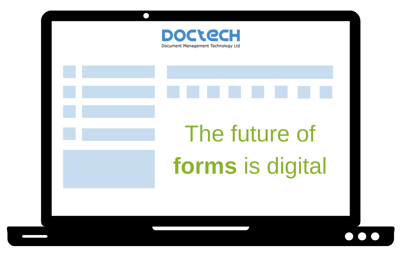 By utilising the power of our digital forms software, employees, suppliers or even customers can enter any required information digitally - accurately capturing the right details first time. This data is automatically saved into the document management system, removing manual copy and paste tasks or the risk of data loss. This securely saved information can then kick-start any process. Whether that's invoice approvals or notifying a line manager employee uniform needs to ordered.
By tracking documents and simplifying checks with automation, information can be gathered from third-party applications such as hospitality management systems with a document management integration. This saves time and eliminates the need for manual data entry, ensuring accuracy and efficiency throughout the organisation.
The right hospitality software enhances business process management which in turn leads to improved customer service and employee satisfaction.
Get in touch with any document or processes problems you're experiencing and we'd be happy to talk through how our solutions will help.