In today's fast-paced engineering landscape, where projects can include a large amount of documentation, it is crucial to have a reliable and robust document management solution.
With our engineering document management software, you can effortlessly handle the influx of documents that come with engineering projects. From design drawings to purchase invoices, technical illustrations to quality control plans, our software can manage the large range of documents that need to be organised.
We provide a centralised platform where documents are securely stored and easily accessible. Our document management software not only ensures that valuable data is protected, but it also allows employees to quickly locate and retrieve the information they need, no matter where they are. Whether you are in the office or out on site, employees can track, collaborate and share data.
Engineering document management software improves communication and efficiency between teams. Version control and audit trails are easily managed as documents are no longer spread across paper storage, inboxes, network drives or desktops. Taking heavy project files or quality manuals out on site is a thing of the past.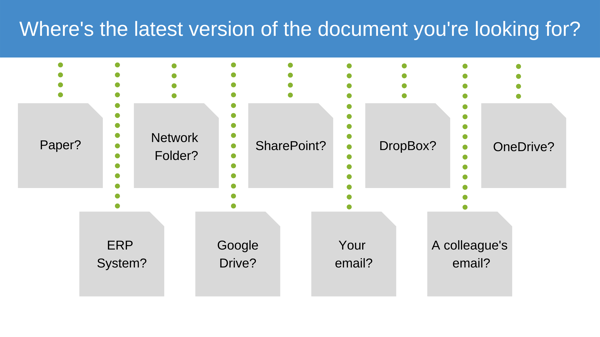 Likewise, the software easily manages document retention and removes the need for organisations to track document deletion dates with a spreadsheet or via calendar reminders. When stored, the deletion date can be selected ensuring documents are only kept for as long as legally required.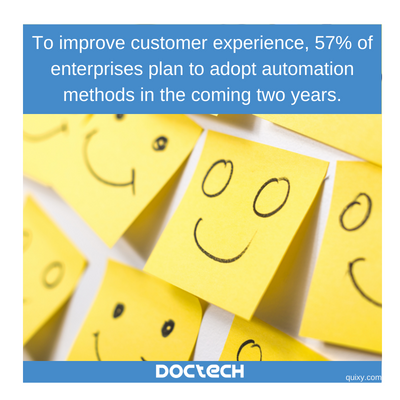 Electronic document management systems (EDMS) enable engineering organisations of all sizes to benefit from automated document workflows. These workflows take the strain off project teams by removing repetitive data entry work and mundane admin tasks.
By implementing an EDMS, our client Irwin M&E streamlined and improved their business processes. Information security and implementing different levels of access rights were huge priorities for them. Documents are now readily available to those with authorised access, whenever and wherever they may be.
With DocTech's solution, documentation is transformed into valuable capital, reducing costs and improving productivity. Engineering firms can easily manage workflow approvals and change requests, all while enhancing project management collaboration.
Consider DocTech For Business Process Improvements
With engineering document management software from DocTech, you can increase efficiency and streamline engineering processes with ease.
Our team have a combined experience of more than 80 years, working on document management projects for more than 200 clients with over 10,000 users.
DocTech's document management solutions enable engineering firms to adhere to stringent Product Liability laws and guidelines by implementing high levels of document control.
Data loss, document duplication and information chaos becomea thing of the past. All changes are tracked, recording what was changed, by who, and when. Only the latest version of any document is displayed to users, avoiding the wrong information being used on any project.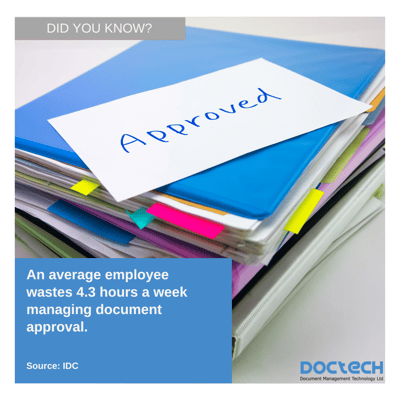 Process bottlenecks are removed with automated document workflows and digital document approvals, speeding up processes and ensuring the administration doesn't grind a project to a halt.
All documents - whether they are CAD drawings, design files, emails or other supporting documentation - are stored digitally in the cloud. They are fully accessible by anyone with the relevant permissions, and fully backed up.
With engineering document management software, organisations gain a structured system which caters for current and future legal regulations. This leaves businesses to concentrate on primary business goals, safe in the knowledge that guidelines are being adhered to and data is secure.
From simple document archiving to full document workflow solutions, document management software is the perfect solution for any engineering organisation struggling with data chaos, document control or data accuracy.
Get in touch info@doctech.co.uk or calling 0161 647 7040.