For many years, Dropbox has been the go to cloud file storage solution for organisations looking to store, share and collaborate on projects. But despite its popularity, many businesses are now looking for alternatives to Dropbox and it's rivals.
Cloud storage is often the best solution when you need to regularly back up documents, videos, or pictures, send large files, or require accessibility from any device and location.
Many businesses will find it hard to imagine how it was ever possible to operate without cloud document storage, and Dropbox is among the most popular cloud storage providers on the market.
Launched in 2008, it has longevity on its side coupled with a versatile service available on a variety of platforms. But it does have its weaknesses.
Why Are Organisations Looking For Alternatives To Dropbox?
Like its competitors, Dropbox isn't perfect and many organisations are now looking at alternatives to Dropbox for a variety of reasons. Dropbox has been the subject of criticism regarding performance and issues with security.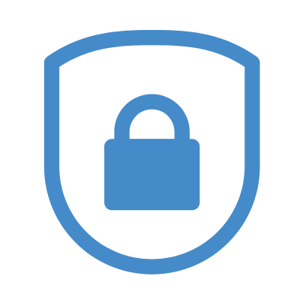 Given that the number of cloud storage and file sharing services has grown rapidly in recent years, it's no wonder many businesses are looking at alternatives to Dropbox for their cloud-based document storage.
According to TechRadar, the most sensible alternatives to Dropbox that offer similar levels of functionality are: GoogleDrive, OneDrive, Box, Sync, Tresorit, pCloud or Mega.
Each have their own pros and cons and for personal use they all seem to perform adequately enough. For business use however, we would argue that this is not the case.
Many organisations using systems such as Dropbox are missing out on key components not on offer from this type of simple document storage. As more companies look for alternatives to Dropbox, many will favour a more formal and structured document management system such as DocuWare.
According to Thrive my way,
"During the pandemic, there was a 60% increase in the usage of Dropbox via desktops".
This stat aligns with DocTech's belief that the pandemic forced many businesses to rush their software choices and hastily (and understandably) adopted a digital approach that wasn't fit for purpose.
As time has passed it's become apparent organisations have missed out on the benefits of a well-thought-out implementation.
It's safe to say that many businesses didn't invest the necessary time into designing how their documents would be stored, accessed, shared and processed due to how quickly Covid rules were placed on us.
As the focus was solely on going digital and enabling staff to work from home where possible, there wasn't the time to explore which document storage solution would be best.
The Pros And Cons Of Dropbox
As with all software, there are pros and cons that will have different levels of importance for different businesses.
Dropbox Pros:
Apps are available for a variety of operating systems
Flexible array of collaborative tools
Solid offerings for premium subscribers
Digital signatures can be enabled
Good levels of app integration
Automatic file backup and synchronisation
Offline functionality
Dropbox Cons:
Poor storage limits for free users
Comparatively expensive paid subscriptions
Security weaknesses
Limited search function
No standardisation on how files are stored
Time consuming tasks for document controllers
Security Concerns
A common factor with organisations that look for alternatives to Dropbox are their security concerns. The main security issue is the possibility of an administrator viewing sensitive files.
Dropbox continues to improve its security but until there is complete end-to-end encryption on offer, businesses remain cautious about storing sensitive information on the Dropbox cloud. Some businesses have even gone as far as to sever ties with Dropbox over security concerns.
Poor Search Functionality
Search functionality is another major problem for businesses using Dropbox. Users with a large database of files in Dropbox's cloud struggle with the underwhelming search functionality.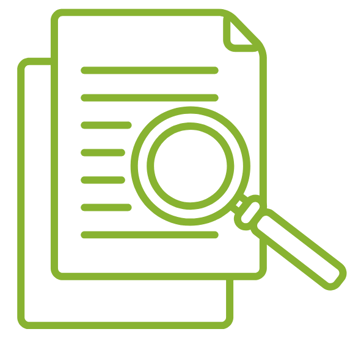 In fact, Dropbox is lacking all the fundamental search tools necessary for finding specific files. According to many users, improvement in this area has been extremely slow and could be another reason organisations seek alternatives to Dropbox.
Dropbox unfortunately doesn't offer the latest technology available for running dynamic searches of stored documents.
The biggest letdown is the lack of functionality around metadata searches. Metadata is the summarised information provided about a file, such as the date it was created, who stored it or the document type. Without the basic necessities of search, Dropbox fails to provide users with reliable access to their business documents.
A cloud storage system will often hold a large volume of files stored by multiple people across multiple locations. There is no guarantee every employee will store documents correctly or name them uniformly. This can make finding the required information extremely time consuming, and possibly even harder than it was when stored on paper in filing cabinets.
Where To Start With Alternatives To Dropbox
For most organisations we speak to, implementing solutions such as Dropbox did not provide them with the ability to eradicate their other forms of document storage.
Instead, Dropbox became yet another place for staff to save their work. As a result of this, many businesses have more document chaos than before they implemented Dropbox, resulting in a search for the alternatives to Dropbox.
Our advice if you face this scenario is to focus on the business-critical departments you think require more structure and formality. For example, you might start with the accounts payable department where high volumes of incoming invoices are processed.
You could also look at a more general implementation for project management for example, so there is one central location for project specific files to be stored.
Using a dedicated cloud document management system instead of a solution like Dropbox, user permissions, version control and a uniformed naming structure are all standard features.
Things To Consider When Looking At Dropbox Alternatives
Before you make a move away from Dropbox, we'd advise that you think about the functionality you require and the longevity a new solution needs to offer: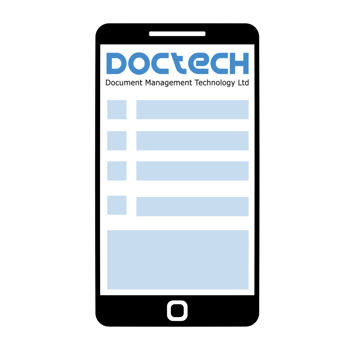 Storage Options
Is it basic digital storage you require or automated approval workflows on top?
Data Capture
What level of data capture is needed? For example do you want the ability to read and extract data from invoices or the option to capture data via a digital form?
Security
Think about bespoke user permissions if access to certain documents needs to restricted to a select number of employees. Do you need to apply retention rules so information isn't stored longer than it legally should be?
Functionality
Where would you prefer the data be held? Locally or in the cloud, and is there an integration requirement with other systems such as an ERP or finance system?
Future Proofing
Can the solution scale up should more users need to use the software in the future? Can it be used by multiple departments and have you accounted for any price increases involved?
If your organisation is looking into the alternatives to Dropbox and you need some advice, we'd be more than happy to chat. We have supported many of our clients with a move away from basic file storage solutions, helping them to improve efficiency, reduce costs and streamline processes.
Email us at info@doctech.co.uk or request more information below.