A purchase order system enables organisations to digitally create, track, manage and approve purchase orders. Our software simplifies and streamlines the entire ordering process, automating tasks and removing the reliance on paper.
Do I Need a Purchase Order System?
At DocTech we'd recommend you implement a purchase order system if:
There's

little to no control

over who can make purchases in your organisation
You

struggle to track an order

from start to finish
You

rely on suppliers for your stock

or
You're

drowning in paper

orders and invoices
With a growing rate of digital transactions amongst businesses, a purchase order system will save employees time and streamline the process from order through to delivery.
With a digital solution there's no need to create paper documents or manage purchases with a spreadsheet. Both of these options are labour intensive, prone to error and create more work than is needed.
The 10 Benefits of a Purchase Order System
There are a variety of benefits to a dedicated purchase order system and with our partners at JobRouter, we're able to offer an end to end scalable solution to meet the demands of todays digital businesses.
The JobRouter platform enables organisations to create a tailored purchase order system in line with business rules. It increases profitability and efficiency whilst simultaneously managing supplier relationships.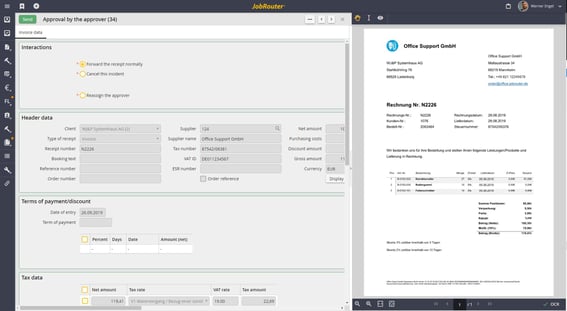 1. Keep a Track of Costs
Create and send purchase requisitions and purchase orders from within the system, removing the need for paper, spreadsheets or emailed documents.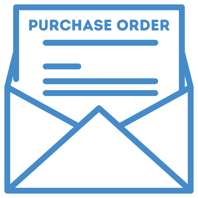 Employees can select the products they wish to order along with prices from pre-defined fields that have already been approved by the business. Cost centres or department codes can also be included.
This avoids duplication because there are checks in place, two people cannot order the same items.
2. Enables Clear Visibility
A digital system provides clear visibility of what's been purchased and by who. Budgets can easily be checked as all information is available centrally rather than across disjointed systems or worse, on paper lost on a desk.
Organisations know what's being delivered and that it's already been accounted for.
3. Automated Processes
Once a purchase requisition is submitted in the system by an employee, a task is automatically sent to Finance or Purchasing to check, approve or reject the request. This speeds up approvals and avoids bottlenecks that slow the entire process down.
If approved, a purchase order can be created using the information already supplied in the requisition document and sent to a supplier for ordering.
A purchase order system seamlessly integrates with ERP or finance systems to provide further control and visibility. Track supplier deliveries and automate payments.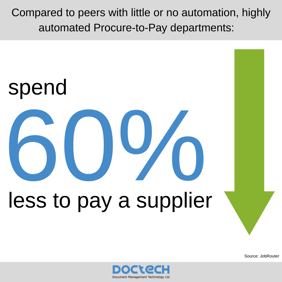 4. Improved Supplier Management
The software only offers employees approved suppliers to choose from when creating their purchase order. These are added during the system set up and can be managed by purchasing or procurement as more suppliers are added to an approved suppliers list.
Placing repeated orders with the same suppliers builds better relationships, ensuring consistent quality and potential deals on the price.
5. Gives Confidence
When an invoice lands with finance teams, they will have already received an PO. This gives confidence to pay without delay as the purchase has already been approved.
Without a purchase order system in place, finance would need to find out if it was a legitimate order, understand who placed it, the department it's required in and track down any associated paperwork. This all causes delays and frustration.
6. Make Better Predictions
Knowing when contracts are expected from regular customers, coupled with an easy way to identify what products arrive means businesses can ensure stock is available, improving inventory and shipping management.
7. Provide an Audit Trail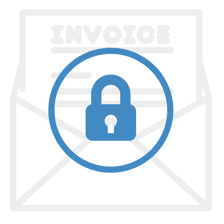 Some financial or process audits require evidence of what's been purchased. With a purchase order system, organisations can track, store and link together all information relating to an order to provide just that.
8. Offer Protection
Purchase orders and invoices are legal documents and provide protection should there ever be a disagreement over what was ordered or the agreed price. Having this information to easily call upon protects both parties.
9. Enables Remote Working
A digital purchase order system can be accessed from anywhere with an internet connection to create purchase orders. This enables hybrid working as staff at home, in the office or out on the road all have access. It also means those who manage document approvals don't delay the process if they're not at their desk.
For organisations with multiple offices, a centralised system enables all staff access the same information no matter where they are located. Documents don't need to be emailed back and forth or physically stored.
10. Reduce Overheads
With a purchase order system there is no need to create a physical document, saving money on paper, printing and postage. Not to mention time wadeing through piles of paper documents.
With the history of past orders and purchases stored in the system, businesses can compare prices and terms to make sure they're getting the best possible deal going forward.
An efficient and automated system will reduce the cost of purchase order requisition and organisations can benefit from early payment discounts.
You can read our blog to understand more about what a purchase order process is.
Speak with Us
Whether you have a defined purchasing workflow in place or not, adopting an automated purchase order system from DocTech will simplify your process and ensure you maintain accurate and full records.
We want to help your organisation no matter the size, save time, money and stress, as well as avoid unnecessary or unauthorised purchases.
Book a FREE process assessment, talk to us about how you operate now and let us explain where we can offer improvements. Start benefitting from an automated purchase order system today and receive deliveries faster than your competitors.