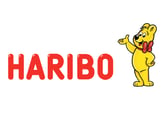 HARIBO is a global market leader in fruit gummies and liquorice and is available in more than 100 countries around the world.
HARIBO produces its treats at 16 locations worldwide and employs more than 7,000 people. Founded in Bonn, Germany in 1920 by one man, 2020 sees the family business in its third generation celebrate its 100th anniversary.
Outdated Processes
Ongoing innovation has been key for HARIBO and continual growth meant tedious business processes coupled with bulky files and folders had to go.
To retain their leading market position, it was critical that all their business operations ran as efficiently as possible and so in 2006 opted to use the document management software, DocuWare.
Software Integration
Their decision was based on two important factors, the first was integration with their AS/400 ERP, and the second was the excellent know-how of their DocuWare Partner when it came to replacing their old access-based DMS and migrating several million documents into the new DocuWare structure.
The requirements of the new solution were clear. Any kind of document flowing through their business – including correspondence, customer information, invoices, delivery slips, receipts, purchasing and logistics forms, order confirmations and payroll records – needed to be centrally captured and made available to authorised employees in every department.
Improve Workflows
HARIBO also wanted to enhance and standardise their existing workflows. Other goals included: worldwide use; employee access regardless of department or location, with just the click of a mouse; automatic capture of COLD data; and reduction/elimination of manual indexing.
Last, but not least, HARIBO wanted to make sure that all archived documents from their ERP solution would be directly accessible within the system to improve employee and customer satisfaction.