Read how we helped our client Muir Housing Group with their business process challenges by implementing a document management system.
Save Time And Implement Document Management Software
Our document management solutions enable employees to work more efficiently and collaboratively. They reduce the time spent managing approvals and searching for documents across multiple locations. There is no longer a need to chase paper or spend hours on manual data entry.
Dedicated document management software avoids document chaos, duplication and loss enabling us to clearly demonstrate a return on investment for every project.
Document Management Systems - Suitable For Any Industry Or Department
Document management solutions can be used across any department and in any industry to help streamline processes. We have a wealth of experience integrating our document management solutions with existing Finance, ERP, CRM, or HR software.
Whether your organisation is looking to go paperless, remove the manual steps within invoice processing, centralise employee records, or share and edit sales collateral we can help.
A UK DocuWare Partner With Experience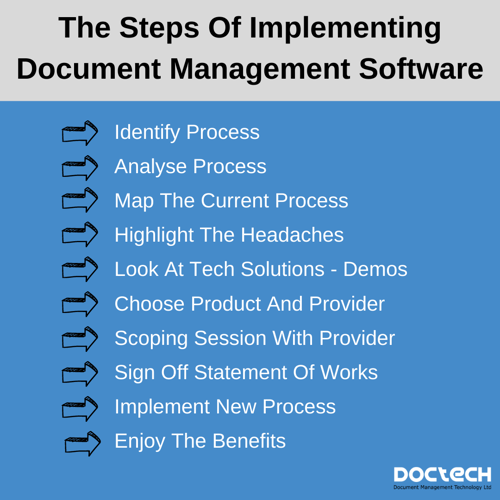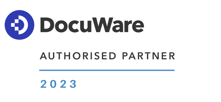 DocTech clients benefit from our extensive knowledge and experience of implementing document management solutions. Our in-house support team set up all new installations and the very same team are available to clients for any further software enhancements or support.
Dedicated document management software is important when you need to capture, store, access and manage documents with speed and efficiency. Organisations remove problematic manual processes, gain transparency and improve access and security to work more effectively.

DocTech have been a Diamond and Platinum DocuWare partner since inception of the awards in 2008 and have completed over 200 document management system installations in that time. This translates to over 200 businesses with more efficient and more profitable processes.
We offer a FREE process assessment where we'll chat with you about the challenges you face and what you'd like to achieve through implementing document management solutions. We will offer improvements or alterations that will enable your organisation to reach it's desired goals, and give a free demo of the software with no obligation to buy.