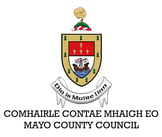 Mayo County Council is at the heart of local community and is a key provider of economic and social development in Mayo, Ireland. They represent the people while delivering vital local services which are central to the quality of life of everybody who lives in, works in and visits Mayo.
As a Council, Mayo serve a population of more than 130,000 which involves processing a huge amount of paperwork relating to planning applications; which go as far back as 1963.
These include drawings, photos, public notices, financial documents, annual reports and housing documentation.
Highly Regulated
In a challenging and heavily regulated environment, Mayo need to ensure that all documents are stored securely and can be easily accessible for compliance and audit purposes. Added to this, quick retrieval of information is needed by all staff.
With tighter regulations that came into place, the Council were required to keep building and regulation drawings to support planning applications.
This significantly increased their document storage requirements. As a result of this, the decision was made to look into a document management system to streamline business processes and eliminate costly paper storage options.
With planning and finance being the main departments at the Council, various regulators such as the Health and Safety Authority, Building Control Authority and the Town Planning Act 2017, meant Mayo required a digital solution that enabled them to safely store all their documentation in digital filing cabinets.
The use of paper was becoming problematic and staff were having difficulty accessing the information they required. Site visits involved staff taking files out with them posing a security risk, and left those back at the office with no access.
The Council also wanted the ability to display public notices online which shared information for local residents of what's going on in the local area.