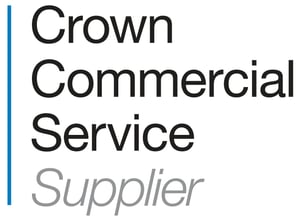 Bury firm DocTech have been named as a supplier on Crown Commercial Service's (CCS) Cloud Software framework. Through this framework, public sector customers can buy software applications that are accessed over the internet and are hosted in the Cloud.
Crown Commercial Service supports the public sector to achieve maximum commercial value when procuring common goods and services. In 2018/19, CCS helped the public sector to achieve commercial benefits worth £945m – supporting world-class public services that offer best value for taxpayers.
DocTech have a 35 year history providing a range of digital document management solutions including DocuWare, for a wide variety of clients who wish to digitise paper or manual processes. Specialising in Cloud document management and storage, DocTech help organisations to improve the way they store, process and share business information.
DocTech already have an impressive existing portfolio of public sector clients including Colleges, Councils and Social Housing providers. "Some of our biggest installations are from the public sector meaning we have a real understanding of the bespoke needs and challenges they face" explains Ruban Rajasooriyar, DocTech's Managing Director. "Many are initially looking to digitally store information in a central location but go on to need so much more from us. Integration into their existing applications such as property management or financial systems is a key requirement and something we make happen for many organisations."
Through the Cloud Software Framework, DocTech can provide organisations remote access to any document, with complete audit trails and GDPR capabilities around retention and security of data. For invoice processing, manual data entry is reduced and automated with accurate data capture of incoming invoices. Legally binding digital signatures and approval workflow can also be included as a part of any document process.
Summarising Ruban said: "We're really pleased to be named as a supplier on the CCS framework. We can now extend our support to many more organisations looking for a secure Cloud solution to digitally manage their documents."