When choosing an Electronic Document Management System there are important points to consider that will impact the success of the implementation alongside how well it's adopted by staff.
To receive the biggest business benefits, any new software should improve business processes, aid the work of employees, offer a good Return on Investment and have the ability to scale as the business does.
In this article we will explain how an Electronic Document Management System ticks those boxes, what exactly it is, why organisations find it beneficial and what needs to be thought about prior to any installation.
What Is An Electronic Document Management System?
Put simply, an Electronic Document Management System is a digital repository for storing and searching for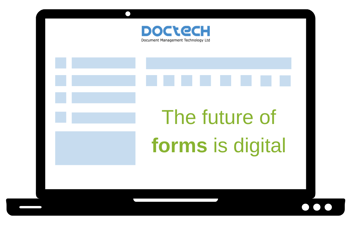 documents from any location. This in itself is a huge win, but the true value comes from the features on offer that can be tailored to individual business needs.
The typical document types stored include invoices, purchase orders, contracts, digital forms, employee data and HR policies. The features in a dedicated Electronic Document Management System (EDMS) mean that when documents are stored they can trigger workflow tasks for document approvals and reminders. When certain documents are stored for example, they could drop into an employees task list notifying a user they need attention.
An EDMS provides a transparent place for documents to be stored and predefined rules can be applied to determine what happens to it next. This might include detailed data extraction, getting it approved or linking it to another document within the system.
An Electronic Document Management System reduces the need to print as well as the time wasted on manual data entry into business systems. Keying invoice data in to a finance package for example is no longer required and employees can focus their attention on more important tasks.
Critically, an EDMS comes with off the shelf features and functionality but is configured exactly to business requirements.
Why Do Organisations Implement An Electronic Document Management System?
An Electronic Document Management System is often implemented after business leaders come to an agreement that a more formal and structured solution is required to house their important documents.
Access From Anywhere
More often than not, organisations want the ability to access documents from different locations. Whether this is to facilitate hybrid working, because the business has multiple offices or to speed up retrieval times while having enforceable user permissions.
A Reaction To A Problem
Many find the need to implement an Electronic Document Management System comes from a knock on effect elsewhere in the business. It could be a reaction to the number of documents rapidly increasing as the business grows, or because of the need to avoid risk related to regulations surrounding ISO or GDPR requirements.
Data Loss And Errors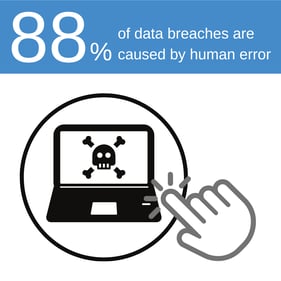 Another trigger for looking into electronic document management is in response to an incident such as loss of data or an error with a customer order due to lax document processes.
We have seen this many times with clients where high value purchase orders have been raised with ease or when invoices have been paid with no proof that the goods were received.
Time Consuming Manual Data Entry
Manual data entry and the time it takes, along with the problems that arise from human error are key problems faced by organisations we speak with. These problems can be removed altogether with the correct solutions in place.
The Need For Additional Resources
Business leaders are also realising that it is very problematic and expensive to repeatedly hire more staff to keep up with the demand of processing documents.
How To Choose The Correct Electronic Document Management System For Your Organisation
It is critical that some level of preparation is carried out before speaking to vendors to ensure your organisation gets the most appropriate solution as well as the best provider for the long term.
The key questions to consider:
How do things work now and what are the associated headaches?
Look at the most document heavy processes in the business to begin with as it's likely these will cause the most problems, and write down how they work. It's helpful to get all staff involved to contribute to ensure nothing is missed.
Which departments are critical?
In our experience it's usually accounts payable, quality or HR departments that need looking at first due to the volume of paper they process. We always suggest it's wise to roll out any software to one department initially to test the water before company wide implementation takes place.
What kind of documents are stored and what is the volume?
Larger volumes of documents generally create more problems as simply put, there's more opportunity for things to go wrong. Likewise documents with lots of detail such as invoices with multiple line items may create problems where the information can't be accurately and quickly captured into a finance system.
Cloud or On-Premise?
Translated this means whether businesses prefer to host it on their own servers or in the Cloud.
How many people will use the system?
Think about how many daily users, approvers and managers will need access to the system. This is critical to get a quote as an EDMS is usually priced per user.
What features are required?
Are all the features on offer needed such as workflow approvals, Outlook integration and digital signatures, or is a basic document archive enough initially while users get used to it.
What will happen the paper or electronic documents currently being stored?
Do historical documents need to be pulled into the Electronic Document Management System or is it more appropriate to start afresh.
What's the fundamental reason for needing an Electronic Document Management System?
Efficiency, sustainability, risk, transparency?
Do we need the EDMS to integrate with other solutions?
Would integration with a finance package, ERP, Outlook or other management system streamline processes further? Avoiding duplication, reducing manual data entry and saving employees time.
Is the supplier of the software experienced with clients in a similar space?
Experienced and trustworthy EDMS vendors will be able to provide references as well as case studies. They will also be able to offer advice on the most effective way the software can be used, tailored to the organisation.
Is it 100% clear what system is being implemented?
A Statement of Works should be signed off before any software is implemented which will explain an organisations current situation coupled with what the Electronic Document Management System will deliver and improve.
This article covers the main points of how to choose an Electronic Document Management System but in our experience, organisations are hesitant for far too long about what to do. This causes problems to continue unnecessarily and more money and time to be wasted.
Many employees know a better solution is needed for their document processes but put off because they're either too busy, think it's more hassle than it actually is, or believe the price to be out of reach.
Our solutions can be implemented quickly, on budget and in a way that causes as little disruption to the working day as possible. The Managing Director of constructions logistics company Finch Aggregates said this about our Electronic Document Management System:
"Using a new system with our highest workload on record meant all our tasks were completed in a much shorter period of time."
Get in touch for an informal chat or a demo at a time to suit you.