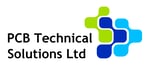 PCB Technical Solutions (PCB) are specialists in the design, installation and maintenance of Air Conditioning and Mechanical services.
Formed in 2013, they have customers ranging in size and from industries including, retail and commercial through to residential and manufacturing.
They provide close control systems, cold rooms, manufacturing process equipment and ventilation systems. This includes full and bespoke design through to the service and maintenance of their products 24 hours a day, 7 days a week.
PCB engaged with DocTech back in 2018 with the primary purpose of helping them to manage document approvals within their finance processes.
The solution needed to help them improve the processing of project and none project costs as well as encompassing purchase invoices and credits. There was also a requirement for integration with their finance system Sage.
Difficulty Managing Approvals
PCB knew they needed to make document-based improvements to their approval processes. The were mainly paper based and having hard copies of important documents made it difficult to obtain approvals.
With project managers spread across the country, paper processes weren't working for them. The staff involved in document approvals very rarely set foot in the office and so documents needing approval sat on desks waiting to be actioned.
Prior to them using DocuWare, supplier invoices were a particular concern as waiting for approvals meant they could go unpaid for long periods causing issues to supply chains and supplier relationships.
The leadership team felt they needed an online approval system which could offer transparency and that staff could access no matter where they were.
PCB Technical Solution's Financial Controller highlighted the issues they faced around paper documents going missing in the accounts department:
"It would be someone's time wasted searching for the missing document and if it became a big enough problem then the account would be put on hold as we'd not paid."
Too Much Paper
With many documents requiring legal storage for six years the volume of paper work PCB was amassing also became a problem for the business.
Not only were documents difficult to find, but they were stored in an attic which meant employees had to climb a ladder to find what they were looking for. It wasn't practical and very disruptive to the working day.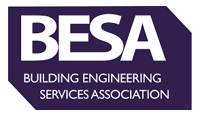 Working within a heavily regulated industry, PCB Technical Solutions are audited by BESA who need to check a variety of documents. These audits became problematic due to the sheer volume of paper documents involved.
To improve their processes, PCB opted for a cloud-based document management system.