Accurate document capture should be the beginning of any good document process. It ensures the right information kick starts business processes to improve efficiency and reduce errors.
Kodak Alaris' high performance scanners along side their Capture Pro software provide a quick way to convert physical documents into useable digital files.
What Is Document Capture?
Document capture is the process of scanning hard copy documents using an scanner to create digital files. These digital files are then stored in an electronic repository where they can be efficiently and easily retrieved.
Kodak Alaris document scanners come with associated software to capture unstructured and structured forms of electronic content. This content can then be used by other systems such as ERPs, case management software and finance packages.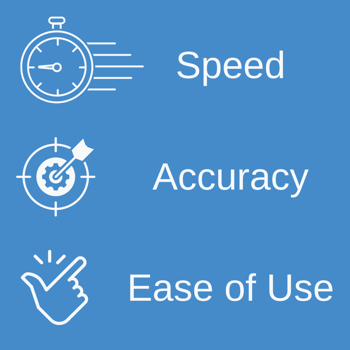 The goal for implementing a document capture solution is to reduce the amount of time spent scanning, separating, enhancing, organising, classifying and extracting information from documents. The aim is to also produce metadata associated with these documents.
Metadata is applied by the software in the background to summarise what a document is about so the information on it can be easily found by users.
The information captured can then be migrated to a Document Management System, file share, FTP site or database.
Digital document capture eradicates the need for manual processes and manual data entry. This means overheads are reduced through savings in manual preparation, data entry and costly storage of paper files.
What Comes After Document Capture?
Once documents are scanned, a key consideration is what will happen to the captured images and where will they be stored?
Often, our clients want to capture a great quality image to store in a Document Management System or occasionally they want to store them on a shared network drive. Either way, the quality of the image is critical as this impacts the ability for software to read the document and perform a full page OCR.
Optical Character Recognition is a technology that recognises text and marks on a page such as tick boxes, within a digital image, such as a scanned paper document, and converts it into an accessible electronic version.
As for what will happen to the captured images, that is down to individual organisations to decide depending on how their processes work. A new employee form entering a Document Management System may kick start a workflow to order a laptop, or a captured invoice could be matched to a purchase order and approved for payment.
Kodak Capture Pro Software
Kodak Alaris Capture Pro Software can be purchased alongside a scanner to turn documents into something useful from the moment they are captured.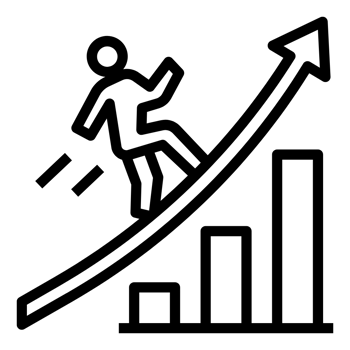 Kodak Capture Pro is a powerful yet very affordable capture software that provides the batch scanning automation and intelligence to help users quickly convert physical forms, records and documents to a digital format. This avoids lengthy preparation and the time wasted stood at a scanner.
Kodak Capture Pro Software is ideal for imaging, form processing and workflow applications. It also works well as a standalone application.
It manages one and two-sided scanning, indexing and batching in colour, black and white and/or grayscale that can easily be exported to various other applications. The software allows users to fully utilise the scanners capabilities for maximum productivity and the highest quality document capture.
Capture Pro Software is designed for speed, accuracy and ease-of-use. It enables optimum scanner throughput and maximum productivity. A high-speed multi-page display presents the images and optional index data as documents are scanned.
The Benefits Of Accurate Document Capture
There are a variety of benefits when business data is accurately and digitally captured ranging from a reduction in errors to improved customer service and more efficient processes.
Cost Savings
Remove paper and all associated costs including printing and physical storage. Avoid errors from miss-keyed information than can snowball into pricey mistakes.
Improve Processes
Help eliminate the process bottlenecks and inefficiencies of document preparation and operator intervention during scanning.
Customer Satisfaction
Streamlined, efficient business processes empower your decision makers and increase customer satisfaction.
Increase Productivity
Superior imaging quality and associated features that reduce manual data entry and error correction downstream.
Fast ROI
The ability to leverage existing technology and investments while building new information capture solutions.
Contact DocTech
Kodak Capture Pro software integrates into some of the leading document management, ECM and document workflow solutions on the market. The process of digital transformation does not necessarily have an end goal, rather a constant state of opportunity that businesses need to capitalise on.

If you want to learn more about business scanners and document capture, or do more with your scanned images, contact us to discuss your requirements further - info@doctech.co.uk or 0161 647 7040.