The accounts payable process is vital and no business can exist without it. How efficient accounts payable teams are relates directly to the financial stability of an organisation.
There is no room for error when working with invoices, they are how the business, suppliers and clients get paid. It is essential invoices are well organised, efficiently managed and paid as early as possible.
What Is the Accounts Payable Process?
The accounts payable process exists to ensure suppliers are paid in a timely manner for goods and services used by the business. The process will be loosely the same across most organisations and involves suppliers being verified, invoices and purchase orders being cross referenced and payments being approved.
Keeping accurate records is important to ensure the right suppliers are paid, that they are paid on time, no mistakes are made and that the balance sheet is correct.
The Problems With Accounts Payable Processes
Accounts payable departments in larger organisations are never short of work, and smaller businesses may combine their accounts payable and receivable functions into one department meaning they are kept just as busy.
The importance of those working in these departments should not be undervalued. The the issues that can arise from poor accounts payable processes will effect cash flow and can damage the reputation of a business.
Problems we come across include duplicated documents, lost invoices, paper chaos, payment being sent before deliveries are received, data security and unauthorised purchases.
This article looks at some of these problems in more depth alongside how DocTech solutions will help.
1. Printing

Invoices
We hear about this a lot! Incoming invoices received digitally are then printed, manually processed and physically stored. This seems crazy to us!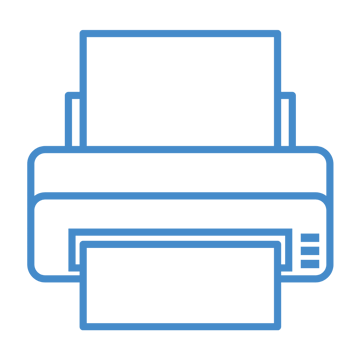 Printing and paper costs soon mount up and having that information on paper is risky. Paper can be lost, misfiled, duplicated or paid twice!
DocTech's Solution
If invoices are received digitally, keep them that way! Don't waste money, time and effort printing them. Store them safely and securely in a Document Management System that provides one centralised location for all business documents.
Once stored, they can be easily found by anyone with authorised access from anywhere with an internet connection.
Digital filing cabinets within the system efficiently organise information, and documents received electronically can be automatically sent to one of these cabinets from an inbox.
2. Poor Data Accuracy
Re-keying data from an invoice into Finance package is a poor use of skilled workers time. Tedious administration tasks such as copying and pasting data is not only boring but it's error prone too.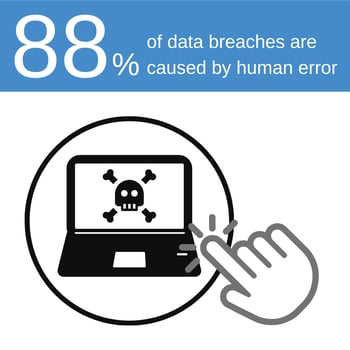 Incorrect data flowing through any accounts payable process causes problems and usually requires manual investigation. Pin pointing that error could take hours and what happens when it's a regular occurrence? Do your staff really have that much time to waste?
DocTech's Solution
A huge area for improvement is the way that invoices are handled and how the data is extracted. Modern invoice automation tools have leveraged machine learning capabilities to greatly reduce, if not eliminate, these serious problems.
Intelligent Indexing is an element of our software that continuously learns and retrains every time new data passes through it.
In the image below, the invoice has been scanned with Intelligent Indexing. It has correctly identified and filled in the required fields needed in order to store the document efficiently. Company, invoice number, PO number, date, net, VAT and gross are marked as green which indicates they have been accurately captured.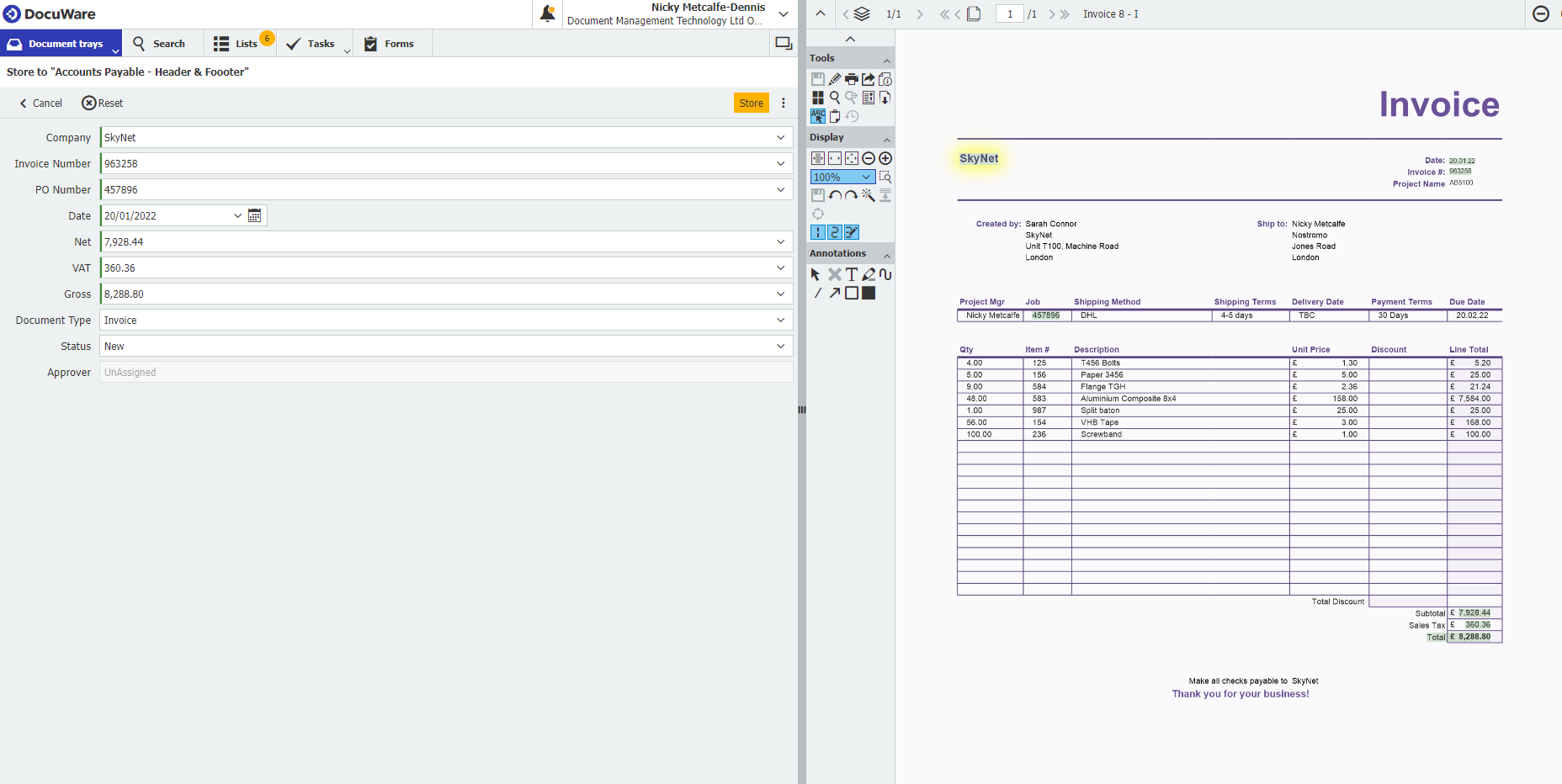 For anything it can't identify, users can point and click on the invoice to populate the fields. Modern invoice solutions aren't template-based and intelligent document processing tools "learn" to perform as they go. The headaches of extracting tabular or line-item level data becomes straightforward with modern invoice solutions.
Want to see this in action? Book a demo of the software now.
3. Lack Of Transparency Over Approvals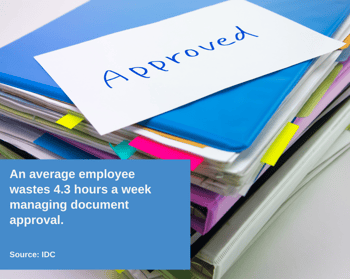 Every invoice has to be approved and with paper or manual processes this is yet another time consuming task that leads to problems with the accounts payable process.
Delays in approvals due to staff holidays or sickness means the entire process is effected and suppliers may not be paid on time. It creates process bottlenecks which increase the workload of staff causing unnecessary stress.
Furthermore, if an invoice is sat on someone's desk or inbox waiting to be approved, there is no transparency for anyone else in the business. How can management easily know what the status is, what's outstanding and whether work needs to be passed onto someone else?
DocTech Solutions
Our document management software allows users to easily manage invoice approvals with automated workflows and tasks. Configured to meet your exact requirements, the system removes bottlenecks and avoids wasted time by identifying the steps of a process and then applying actions.
Approvals utilise predefined workflows based on amount, name of clients, department codes, cost centres etc. The system can automatically approve an invoice if it's value is under a set amount as well as notify users if an approval is needed. It can reject an invoice if there is no matching purchase order in they system and again, flag it to the appropriate person.
Digital stamps and email notifications make collaboration easy, processes more transparent and the work completed from any location. The approved invoice information can easily be pushed to ERP or Finance packages via an integration with no need for further data entry.
4. Unauthorised Purchases
Unauthorised purchases cause problems in the accounts payable process which often arise due to inefficient purchasing processes rather than malicious activity.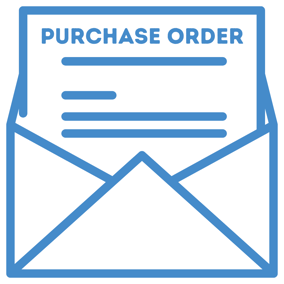 When purchases can be made without proper authorisation or placed with unapproved suppliers, it causes extra work for the accounts payable team. They will need to spend time looking into purchases that have been delayed and costs that have been attributed to the wrong department. Productivity is lost and workers fall behind in the tasks causing stress and a strain on processes.
DocTech Solutions
Implementing a dedicated purchase order process makes it easier for staff to place, manage and approve orders from one centralised system. Purchases can be tracked from initial request through to delivery and payment, and employees can only order from pre-approved suppliers.
A digital system automates the purchase order process, removing paper, manual processes and unnecessary data entry. Digital workflows and automated invoice processing saves time, efficiently manages tasks and reduces errors.
Conclusion
DocTech have been at the forefront of digital innovation across accounting processes for decades. Businesses come to us because they know there must be a better way of doing things but aren't always sure what that is. They put their trust in us to solve their headaches while keeping important documents safe and secure.
If you're printing out invoices, outsourcing manual data entry, struggling to extract data from tables or re-keying information we want to work with you to make a positive and lasting change.
We will remove the problems in your accounts payable process and provide a secure, compliant and efficient way of working that employees will embrace.
Book an informal chat with a member of our team or email us on info@doctech.co.uk.