Digital transformation has become a bit of an all-encompassing term, so when it comes to implementing Digital Transformation Software, where do organisations start?
It all depends on what stage of the digital journey you're at and the process challenges you face. Are you still paper based or are you using network folders and inboxes to store valuable information? What process is causing you the biggest headache and what are the consequences of this?
If you've not already started, transforming your organisation to be digitally enabled is something you should be doing. Customers want and expect timely responses to questions and fast turnaround on products and services. If you can't meet these expectations it's likely you'll be left behind.
Old fashioned paper and manual processes will not move your business forward, but what is Digital Transformation Software and how will it help?
What is Digital Transformation Software?
Digital Transformation Software is any type of technology or computer software that will help your organisation implement new ways of working to solve challenges and improve business processes.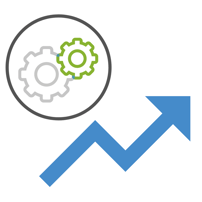 Digital Transformation Software will provide the ability to streamline processes by automating manual or time consuming tasks.
Digital solutions give management clear visibility of how processes are performing and can connect different parts of the business in ways that were never easily possible before.
With all this in mind, here are six tips to get you thinking about any future implementation.
1. Digital is the Enabler, not the End Goal
It's important to remember that any Digital Transformation Software is the enabler and will be used to help achieve organisational goals.
Adding a load of tech into a business process that's already struggling won't solve the problem, but will likely frustrate and cause stress for employees.
Technology is the tool you'll use as a part of your Digital Transformation Strategy. It will aid process improvement and in turn enhance customer service.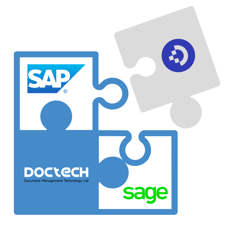 Think about how it will integrate into your existing IT environment as choosing technologies that speak to each other is vital for any long term digital strategy.
If you're unsure about the software you need or even what's available, take the time to do some research. Speak with IT about their recommendations or with industry experts who can look at your issues and advise on the best solution.
There's little point in having different pieces of software in different departments that don't talk with one another, as there's potential for more problems. The Digital Transformation Software you choose should be scalable with the ability for company wide use.
2. Perform a SWOT Analysis
What are the Strengths, Weaknesses, Opportunities and Threats of your current processes? By starting at the beginning with these assessments, organisations can understand what issues need addressing. Whether it's lack of data insight, manual data entry issues or finding that company polices are hard to incorporate.
This will provide the starting point to understand which areas of the business need addressing; such as automating your invoice process or providing a secure location for employee records.
Being completely aware of how the company operates now and where it needs to be in the future, will provide the answers on the type of Digital Transformation Software needed.
3. Who Will Use the Software?
After the SWOT analysis is complete you'll know the areas of the business and the processes that need work. Now it's important to think about who will use any software you plan to implement.
Speak to those involved and fully appreciated the role they play in business processes, exactly what they do and how long it takes them. It is your employees and their skills that will drive your Digital Transformation Strategy forward so having their buy in is vital.
Any Digital Transformation Software needs to be user friendly otherwise it will not be easily adopted and plans of change can grind to a halt. Everyone needs the right level of training and the software will need to be fully tested by those same people before it is rolled out permanently.
4. Tackle Business Processes One at Time
You won't solve every problem overnight – although wouldn't it be great if you could! So don't tackle everything all at once.
Out of those process problems identified, which is causing the biggest headache. Are invoices being 'lost' due to the sheer volume received or are customer service levels falling as you can't address their concerns efficiently enough?
Take the process that causes the most problems and work through that one first. It's likely when it's solved you'll have the building blocks in place to more easily work through the next.
5. What Are You Trying to Achieve?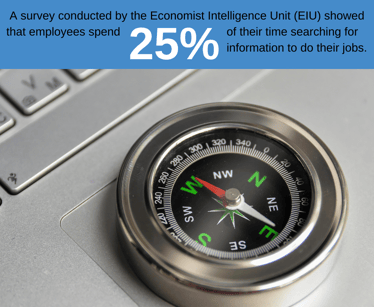 Understand from the outset what you are trying to achieve. Do you need to reduce the stress employees are under, reduce overheads or both?
Look at the most labour intensive jobs that could be automated saving time and subsequently money. Removing manual data entry and mundane admin with digital technology will help to accomplish objectives.
Whatever the problem there will be a solution to fix it, which should then become part of your digital strategy. When using technology to help, think about its use across other areas of the business as implementing multiple standalone solutions could bring about more problems.
6. Ensure the Strategy is Well Managed
It's often a good idea to appoint a 'solutions champion', someone who will oversee the full implementation of any Digital Transformation Software and be the main point of contact for the software provider.
This person can also feedback to management on how things are going, ensuring changes are being followed and that everyone is still working towards the same goal.
To know more, read our full guide on the introduction to a Digital Transformation Strategy.
So, What's Next?
After you've considered all these points, identified the problems and know what you want to achieve, what's next?
Understanding the technology that will be the right fit for your organisation can be tricky with so many options and software solutions you may not be aware of yet.
Speak with a provider that wants to listen to your challenges and provide a solution that will be the best fit for your organisation.
Ensure it's scalable, user friendly and has integration options into any existing applications you have.
We'd welcome a chat about the benefits our Digital Transformation Software can provide to your organisation. We want to help you reduce costs, save employees' time and stress and provide a trusted and reliable solution.
You can book a call with one of our experienced team members below.