Modern businesses are always on the look out for new tools and solutions to increase efficiency and improve processes. It is why finance teams implementing workflow software reap the benefits compared to their competitors, making informed business decisions while reducing overheads.
What Is A Finance Workflow?
A workflow is a series of steps and tasks that need to be completed in a set way, in order to meet a particular organisational goal. One of the most common workflows in finance is in Accounts Payable where businesses are required to pay a supplier for goods or services purchased.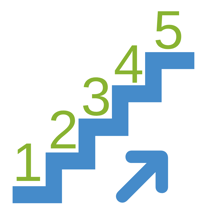 Various documents will be processed including sales orders, purchase orders, invoices and delivery notes. Tasks include reviewing invoices, checking deliveries, approving invoices and paying suppliers.
Having an efficient finance workflow in place is important as it ensures each part of the process is completed in the right way. At least that's the idea.
With manual processes like printing documents or rekeying information, workflows may not perform as well as they could with an automated solution.
What Is Finance Workflow Software?
Finance workflow software is installed locally on a company's server or accessed via the Cloud, and is a solution implemented to streamline finance processes and make life easier for employees.
It can replicate or enhance existing processes and manage them digitally, rather than on paper or via emails back and forth.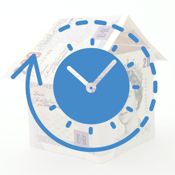 The software removes tedious and time consuming manual tasks and manages them from within the system, monitoring each step along the way. Document information enters the software via a scan or directly from an email and is stored centrally making it easy for authorised users to access financial data.
Finance workflow software can automate the management of approvals and document checks as well as assign tasks to users where required. It can also automatically flag any discrepancies where a document may not meet pre-defined rules - such as an invoice cannot be paid without the presence of a purchase order.
The Advantages Of Finance Workflow Software
The biggest advantage of workflow software for finance is that it automates admin processes, removing the often boring and time consuming jobs employees dislike. Enabling staff to concentrate on other aspects of work, whilst bringing finance departments closer to digital transformation goals.
Reduce Errors
Human error is inevitable. Tired and overworked employees dealing with monotonous tasks are likely to make mistakes through no fault of their own and small mistakes can be costly.
Finance workflow software accurately captures information from incoming documents and stores this data as easily searchable content. Invoices, purchase orders and delivery notes stored in the software can be automatically matched and authorised for payment.
Simplify Approvals
There are a variety of financial documents that need approval before they can move onto the next stage of a process. Expenses need to be checked against company policy and project budgets, and purchases need to be approved before they can be ordered.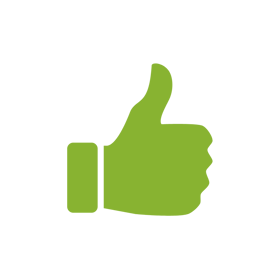 Waiting for approvals slows processes down. What happens if approvers have a high workload, are away on holiday or if dealing with paper, the document has been misplaced?
In a financial workflow, documents can be automatically sent to an approver as soon as a document enters the system and meets pre-defined criteria. They can also be routed on a multi-step approval process with split code billing where required.
If an approver is away from the office, he or she can still take part in a workflow via a mobile device from any location. Should no approval take place after a set period of time, the request can be sent to the next approver in line.
Process financial documents faster and more efficiently.
ERP Integration
Organisations using paper documents or network folders are missing out on valuable integration opportunities. Finance workflow software can easily integrate with existing applications such as Dynamics Nav, Sage, SAP and many more.
Software integration means separate systems can act as one single solution, talking and interacting with each other, providing a full picture of the entire accounting process.
An ERP system is a important tool for managing stock control, logistics, supply chains etc, but will struggle with data capture and document management. This is where integration with finance workflow software comes into play.
Ensure Compliance
Information security and standards compliance is now more important than ever, and for some heavily regulated industries, it can be the difference between staying open and being shut down.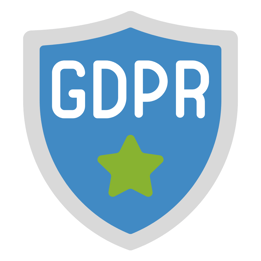 Financial information is some of the most sensitive data held by a business and so protecting it from both internal and external threats is vital.
Digitally storing financial data using workflow software removes the risks associated with paper based information, and it is automatically stored in a legal and compliant way.
Access to certain documents can be restricted based on role or seniority, and are processed with safeguards to show which user edited a document and when.
Better Forecasting
Having data stored in financial workflow software means there is only one place to go to when looking for information. Quickly see what payments are outstanding, how much money is due and when, and have a better understanding of cash flow.
This all enables management to make quicker and more informed decisions and forecast further into the future.
Change The Way You Work With DocTech
DocTech have been changing the way organisations work for the better for close to 40 years. With our workflow software we modernise processes and empower employees to work smarter.
Removing manual tasks in favour of digital automation means invoice processing is no longer time consuming. Integrated software provides a seamless flow of information, with documents and data consistently compliant.
Don't carry on as you are, with slow processes, mundane work and avoidable errors. With finance workflow software, repetitive tasks can be completed faster, work will be carried out to a higher standard and overheads reduced.
We want to help! Speak with us and understand the ROI you could start making.