In this piece we hope to give an understanding of how a HR management system supports remote working, streamlines processes, reduces manual work and admin tasks and most importantly, gives HR teams more time to support employees. Our solutions can be integrated with emails, Office 365 and CRM systems or work as a standalone solution.
The importance of online HR management systems are growing in recognition. They're becoming an increasingly valuable tool for not only growing organisations, but for those who require HR teams to be a part of strategic discussions.
It is the skills people posses, along with their attitude and work ethos that help a company succeed. Happy and motivated employees want to do well and see the company prosper, which is why having the man power and resources to support them is vital.
A HR management system ultimately saves Human Resources professionals and managers time. It removes daily admin, provides an easy way to find employee records and reduces manual data entry.
A HR management system can help senior management identify the manpower needed to meet business goals as the information needed is housed in one system and is easily available.
Data is protected with high levels of security and can only be accessed by authorised users. With a Cloud based system, information is encrypted and has two factor authentication.
With a HR management system, employee records such as CVs, ID, training records, performance reviews and more are all stored digitally in one central location. Access to an individual's records can be restricted to the HR team and the individual employee, and are available from the office, at home or out on the road.
Enabling employees to access their own information such as absence requests and contracts, alongside staff handbooks, safety procedures and company policies is not only useful for the individual but reduces the reliance on HR teams.
Job seeking and hiring can be a frustrating and time-consuming task for all parties involved. Manual processes can make a big job take longer, and old-fashioned ways of working will not be appealing to a generation that has grown up in a digital age.
The recruitment process is document intensive, and each document has its own set of compliance and legal regulations. Ensuring personal data is handled securely and that CVs and interview notes are stored for a designated period of time are legal requirements.
The areas that will see the biggest benefit in using a HR management system, are those with the highest paper based or manual work.
Central and digital storage for all job applications means no information is lost. An email address can be monitored by the software to automatically store and index all applications that are received.
A notification can be sent to HR and line mangers about a new application and only those with access will be able to view the information.
Digital forms can also be utilised to collect all new hire information in one form. The information in that form will then go on to populate others. This saves repetitive, manual and boring work for the employee and streamlines HR processes.
3. Automate the Handling of Routine Tasks
Those daily, routine tasks that are vital but yet time consuming mean they don't get done as well as they should or as often as they need to be. Other work may suffer and because of the time they're taking, your availability to employees could be less.
Company policies as well as the employee handbook need regular updates and the most up to date information needs to be readily available to staff.
A HR management system can store these documents in a digital filing cabinet and provide read only access to all employees. Rules can be set so that only HR team members can make changes. Employees can then be notified about any updates made to the documents, making them aware that there is change they need to read about.
When manging absence requests, web forms can be used to route all requests to a line manager and / or HR. There's no need for names or departments to be added as this is already know by the system.
Email notifications manage the approval or rejection of time off, and the remaining balance can be seen by all parties. This removes the need for forms to be emailed back and forth and manually stored, or using Excel to work out remaining holiday allowance.
4. Information at Your Fingertips
There's nothing worse than searching for a document you're sure you've stored somewhere but can't find it. Clicking through multiple layers of network folders, looking on your desktop or through emails – we've all done it.
There needs to be one central place that everyone stores documents of any type –forms, images, emails, contracts. There are many reasons to invest in an HR management system and this is one of them.
The system will dramatically reduce the time needed to locate documents as all information indexed and organised before it is stored.
5. Simplify the Search through Employee Records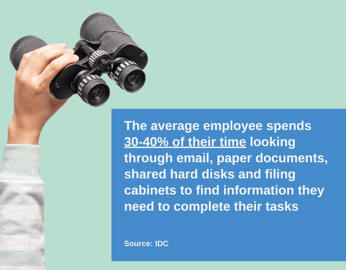 Digital filing cabinets are used to store information just as physical ones were, with documents indexed by categories that you decide such as employee name, department and start date.
Documents are either scanned, emailed or drag and dropped into the HR management system and then stored digitally. This makes finding information quick and easy.
Run a search on start date of 2018, and any employee data saved against this start date will be found. The search can then be narrowed down further to document type or department.
6. Data is More Secure
Employee records need an organised and secure storage system, and one that protects against lost, destruction and malicious threats.
Staff should be trained about common threats and as an organisation, you should clarify which laws apply to you, likely determined by the industry you're in and the data you keep.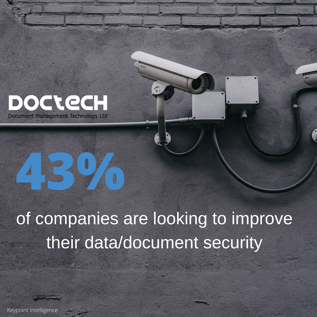 Our Employee Management Software allows you to control how you process and store your data. Access is only available to authorised users and a complex permissions structure means employees can have different rights on who can store, edit, export or delete information. This means even the IT department can be restricted from viewing employee records.
With our cloud solutions, documents are secure against ransomware and other malware. With 99% of virus' already known, a contaminated document is immediately recognised and cannot be saved.
With data stored in the Cloud and backed up in different data centres, it is protected from natural disasters, and all documents and data traffic are encrypted.
7. Access Documents from Anywhere
April 2020 saw almost half of the UK's working population working from home according to the Office for National Statistics. Many organisations were not ready for this huge shift; employees didn't have the hardware they needed and processes struggled when away from the office. Those with paper based processes struggled the most and many turned to technology to help.
Employee management software enables users to access documents and take part in workflows from any device and from anywhere with an internet connection. Working from home or being out on the road is no longer a problem. Documents don't need to be printed and brought home, or saved on the desktop – causing potential version issues and wasting resources.
With all information stored digitally in one central location, employees can be certain they are viewing the latest document.
Processes also don't grind to a halt when staff are away from the office. Digital workflows identify the steps of a process, then connect them with actions. A task can be created for an employee when a decision is needed from them, and an alert sent to notify them. An approval or rejection can be made from home so processes continue unaffected, no matter where individuals are located.
8. Integration with Digital Signatures
With more and more recruitment taking place online, obtaining physical signatures can not only be difficult, but slows processes down.
HR employee management software can be integrated with Digital Signature software. It gives the ability to sign multiple documents remotely and utilises two-factor authentications for security.
Once documents are signed, they can be automatically stored in the software with no manual intervention.
9. Comply with GDPR
Maintaining employee records is an on-going job. Employee absence, pay, training, performance reviews all have to be kept up to date and information stored in a well-organised, secure system where it can be easily retrieved.
The new Data Protection Act 2018 (DPA) applies to records kept in paper or digital format and states data must not be kept for longer than is necessary. The emphasis is on the employer to have systems in place to determine how long the data should be retained and when records should be destroyed.
Our HR management system can automatically manage the retention and deletion of documents. When a document is stored, the date is captured and rules can be applied to delete this document in six months. The system can be set up to notify a nominated employee the day before to check it can still be delete, and if so be removed from the system.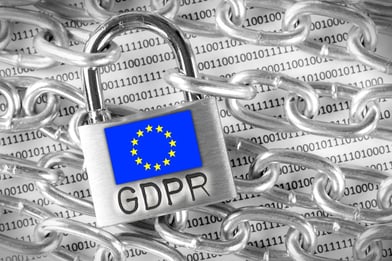 It's also good for managing any Subject Access Requests. Individuals have the right to access and receive a copy of their personal data, so knowing where to find it in good time is vital.
Information is stored digitally and categorised by employee name. To store a document users will select what criteria to store it against by picking from a drop down multi select list to choose the right name. As all names are already in the system, they cannot be misspelt. This means that a simple search of the required name will bring up all the data you have stored against that person.
10. Make Audits Simple!
Maintaining the necessary documents and processes for an audit is always a challenge. On the run up to an external auditor arriving, employees can often be found dotting the I's and crossing the T's to ensure everything is in order.
With no effective solution in place there can often be a scramble to ensure missing documents are found, retention policies are in place and that there's evidence of correct recruitment practices.
Documents stored digitally in a HR management system are audit ready. Organisations can adhere to compliance regulations along with having a document control procedure in place. Documents can be easily found and auditors can be given read only access to view the information they need for themselves.
Conclusion
With the changes organisations have faced since the start of the Covid Pandemic, it's understandable that HR processes have been under enormous pressure when adapting to a large portion of the workforce now working from home.
A dedicated HR management system means securely stored information can be accessed from anywhere, recruitment and on-boarding processes are streamlined with automated workflows and legal compliance is maintained.
Once you have the documents you need stored in the system, key workflows can be implemented between managers, HR and employees.
We want to help and we know that our solutions work. With almost 40 years of experience, we understand the challenges HR teams face and we also understand that implementing a new solution can seem daunting.
Book a discovery call with one of our team members and let us show you it's not, and understand the benefits of using a HR management system in your organisation.