At DocTech we understand the need to have your different software solutions talk to one another. We know exactly what can be achieved with DocuWare's powerful integration capabilities.
DocuWare is a highly secure and scalable Document Management System that will bring benefits to various departments including Finance, HR, Sales and Compliance.
DocuWare is integrated with more than 500 different applications worldwide, including ERPs, CRMs, Office 365 products such as SharePoint, Finance systems and HR packages.
ADocuWare implementation from DocTech comes with more than 80 years of technical expertise and know how.
With DocuWare your organisation can process large volumes of information in one central system, with easy access for users based on the rights they have. Advanced data capture and storage capabilities means information can accurately be used across a variety of integrated systems.
Due to its web-based development, DocuWare is generally open for every kind of digital infrastructure. The Platform Service is the central gateway and API through which you can access and integrate with DocuWare via programming.
An API (Application Programming Interface) allows DocuWare to talk with your other applications and communicates what you want so it can understand and fulfil the request. Whether you have internal developers or want to use our in-house development team, the API allows maximum automation and integration capabilities.
By integrating DocuWare's document trays, you can scan documents from your existing applications with no programming and process them from there. DocuWare's Intelligent Indexing is available for automated indexing of these documents, which removes manual data entry.
DocuWare can be used to pull data from an external source and go on to populate data in your other systems.
We have integrated DocuWare into businesses ranging in size and industry, with both off the shelf and bespoke software packages. Bespoke solutions are coded using modern languages and platforms, offering best case future proofing and security.
Read our blog for more information on DocuWare Integrations.
DocuWare and
SAP
DocuWare can expand your SAP software so that it includes document management and archiving capabilities. SAP provides a standardised interface which DocuWare connects to and can offer a seamless exchange of information.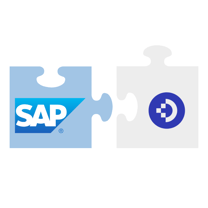 Connect to SAP is available with both DocuWare Cloud and On-Premise installations and the connector is certified by SAP for integrations with SAP NetWeaver.
If your SAP system exports invoices and credit notes as PDFs, you can automatically store these documents in DocuWare. With high levels of security your documents can only be accessed by authorised users and are protected from misuse and natural disasters
For more information about DocuWare and SAP Integrations, read our blog - A guide to DocuWare and SAP Integrations.
DocuWare

and Smart Connect

Smart Connect is a module within DocuWare that when integrated with your other software, reads the information directly from it. DocuWare can recall any associated document related to a project, transaction or employee.

When in your finance software processing a transaction with a supplier, you can click the embedded Smart Connect button to display the related invoice, stored in DocuWare. Separate buttons can also be added to display a delivery note or any other document in your process.

Alternatively for HR managers, when you open an employee record in your HR Management System, a click of the Smart Connect button can instantly show all stored information relating their performance reviews.

A feature of Smart Connect is the 'Highlight Search' and an example of when it can be used is when you receive an email related to an invoice query. The invoice number contained in the email can be highlighted and with a keyboard shortcut, the invoice automatically pulled and opened from DocuWare.

Smart Connect comes as a standard with DocuWare Cloud, and can be added as an additional module with DocuWare On-Premise.
DocuWare and
Sage
Integrating DocuWare with Sage makes an important step towards automating your invoice process. Manually typing invoice information into Sage is not only time consuming but it's open to human error.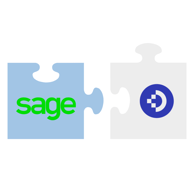 Duplicate entries, accidental mistakes or missing information can all cause huge problems further down the line.
When DocuWare is integrated with your Sage software, an invoice enters DocuWare through scanned paper or via email. The data is then captured, extracted, indexed, stored and pushed into Sage.
This eliminates double entries and with no manual intervention required, staff have extra time to concentrate on more meaningful tasks than data entry.
Read more on the Benefits of DocuWare and Sage Integration.
Why
Choose DocTech

for your DocuWare Integration

DocTech are the UK and Ireland's most experienced DocuWare partner with a partnership spanning close to 40 years. For 16 consecutive years, DocTech have achieved DocuWare Diamond Club status.

We integrate our solutions into a variety of third party applications and we work alongside various platforms including ERP, Finance Software, HR Systems, CRMs, Case Management and Housing Management Platforms. We can also integrate with key business hardware such as scanners and multifunctional devices.

In 2022, we were awarded 'Top Performing System Integrator' by Kodak Alaris at their annual Partner Summit. An award recognising the value software integration brings.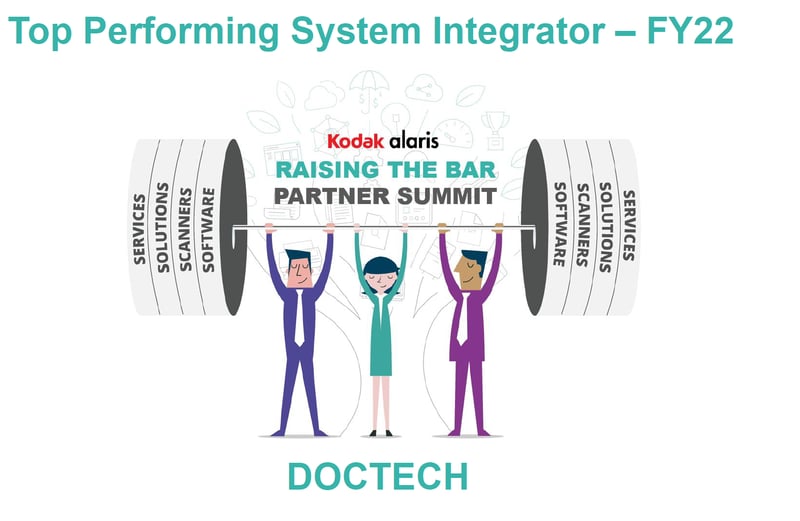 Whilst there are common elements of functionality that each customer desires, a lot of document management integration requirements are specific, based on individual business requirements and the software packages involved.
Our technical team will explore integrations with any third-party system in order to bring the maximum improvements to your processes.
We firmly believe the implementations that provide the best value are those with systems that work together to improve processes and reduce cost. Your staff can use the same systems they are used to but with DocTech solutions 'sat within them'. Lagan Specialist Contracting Group did exactly that when they needed more efficient business processes, integrating with their existing Facilities Management System.
The three pillars of our implementation strategy are Integrate, Innovate and Invigorate – integration is a key part of what we do.
If your organisation wants the advantages of integrated software to reduce manual data entry and to take back control over your processes then speak to us. We want to help you with the challenges you face and work on a solution together.
Our document management solutions will make a difference. Book a discovery call with a member of our team and find out how simple it is to start making that difference.